Play All


1. The Beautiful Garden of Prayer (2:52)


2. Call to Prayer (25:12)


a. Message on Prayer (17:30)


b. Word of Prophecy (2:11)


c. Warning and Invitation (5:30)


3. By My Spirit (2:51)
Selected Verses:
I Samuel 14:1.  Now it came to pass upon a day, that Jonathan the son of Saul said unto the young man that bare his armour, Come, and let us go over to the Philistines' garrison, that is on the other side. But he told not his father.
I Samuel 14:12,13.  And the men of the garrison answered Jonathan and his armourbearer, and said, Come up to us, and we will shew you a thing. And Jonathan said unto his armourbearer, Come up after me: for the Lord hath delivered them into the hand of Israel.  And Jonathan climbed up upon his hands and upon his feet, and his armourbearer after him: and they fell before Jonathan; and his armourbearer slew after him.
Opening:
We ought to pray; believe God.  I've told many times my experience: when I came into Pentecost, I came into a place where sometimes they had deep-life services, and they locked the door.  I remember how people clamored on the outside.  They looked at the sign; they said, "There, they say 'Everybody Welcome,' and then they lock the door!"  They didn't want sinners in there.  I didn't like it.  I didn't like it. 
And one night when it was raining cats and dogs, I was given charge of the meeting.  I don't know where the other ministers were, but it looked awfully hopeless.  It looked like one of those nights, you know, when nobody comes to meeting, so I was asked to take charge of the meeting.  I was good enough for that night.  And so I took the biggest umbrella I could find, and every step I took under that umbrella was a prayer.  I said, "God, You promised to make me a fisher of men, and now I hold You to Your promise"—every step, till I got to the mission. 
And when I opened the door, what did I find, what did my little pink eyes see?  Four holiness preachers!  That's the whole audience there was.  And I knew them; they came from a section of holiness movement that hated us, and derided us, and despised us, and criticized us.  And they had come to criticize.  And I said, "A fine meeting this is going to be."  But I went to the platform, and I knelt down, like a good preacher ought to, dealing with God.  And presently, I heard the door squeak.  And the Lord seemed to say, "There's your fish." 
You know, when you pray like that, God will answer your prayer.  He says so.  That's what we're here for.  That's what God fills us with the Holy Ghost for—glory to God!—to get souls saved, to snatch them like brands "out of the burning fire."
…
Selected Quotes:

O my Father, my Father, won't You come through the power of the Holy Ghost and renew, renew that first love?  O my Father, renew, restore that which is fallen down.  Maybe you'll have to do like Elijah: restore the tabernacle, or rather the altar.  It was broken down badly, and Elijah had to get to the Bible and see just how it had to be built, and he restored it exactly like the Lord wanted it.  And he did not ask for fire before that altar was restored.
…

Five minutes before meeting, people lounge around and read their Sunday school papers.  Is that the best thing you know to do?  There was a time when they'd go into the back room and have a prayer meeting and get the young people to pray.  That's all our young people need.  You can kick about them all you want, but they see your example; they see what a hypocrite you are.  If you would lead them to prayer, if you would live a life of prayer, a life of holiness with God, God would posses you, God would fill you, God would shine through you, God would fire atomic bombs out of you, and there would be some action; there'd be something doing.
…

Does Jesus ever say anything like that to you?  Maybe you belong to a backslidden church.  Now the best thing to do is to kick about backsliders and kick about people who don't do well!  Does Jesus ever say, "Come on, let's go.  Let's go, my armor bearer.  Come on, you and I.  Saul the preacher and all the saints are backslidden, and some of them have gone over into the gossiping camp of the enemy.  But listen, come on.  It is nothing with the Lord to save by many…"  Maybe, maybe God will use us; maybe God will use me—maybe.  Did God ever talk to you like that, or are you so deaf that He can't talk to you?  Are you so calloused in your soul, so sodden in your own flesh that God cannot inspire you?
…

God is in you.  "I in them…"  Beloved, there's no other victory.  There is no other victory but that.
…
Illustrations:
A story of deep repentance.  "Those tears, they cut grooves right down to the skin and right into the heart." (from 3:11)
The healing of a lame man starts a revival. (from 4:13)
The example of nephew Walter.  "One day I had to go down to the furnace at 2:00 in the morning, and I found Walter in the front room, weeping.  I said, 'Walter, you ought to be in bed.'  He said, 'Oh, I'm afraid I won't be ready when Jesus comes.'" (from 9:47)
German at 4:41:
buchstäblich — literally
References:
An E. M. Bounds article on prayer, perhaps something from Preacher and Prayer.
Audio Quality: Fair
More Information...
Project Notes:
Original tape marked (152).  For the first section, from 77000000 to 54500000, the speed was increased to 98.0% of the original duration.  We then ran light hiss reduction, amplify by 4dB, DeHummer 8 filter, -30dB at 59.40Hz, and compression.
For the second section, from 134200000 to 140200000, the speed was decreased to 103.5% of the original duration.  We then ran light hiss reduction, DeHummer 8 filter, -30dB at 55.95Hz, and a second DeHummer 8 filter -24dB at 60.00Hz, and compression.
For the third section, from 140200000 to 154400000, the speed was decreased to 102.75% of the original duration.  We then ran light hiss reduction, DeHummer 8 filter, -30dB at 56.25Hz, a second DeHummer 8 filter, -30dB at 57.00Hz, a third DeHummer 4 filter, -20dB at 58.00Hz, and compression.  A long pause was shortened, and a stutter as well as a repetition of "There was Alexander" were removed.
Additional hum was removed with track effects.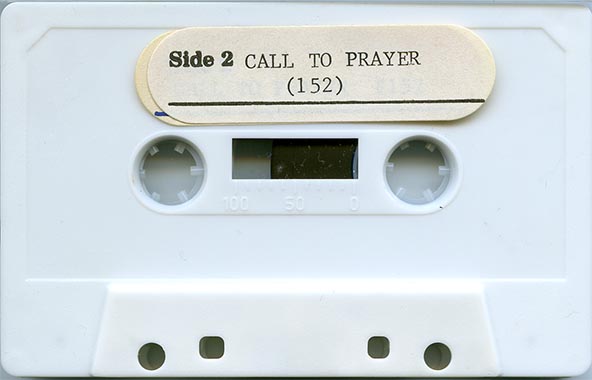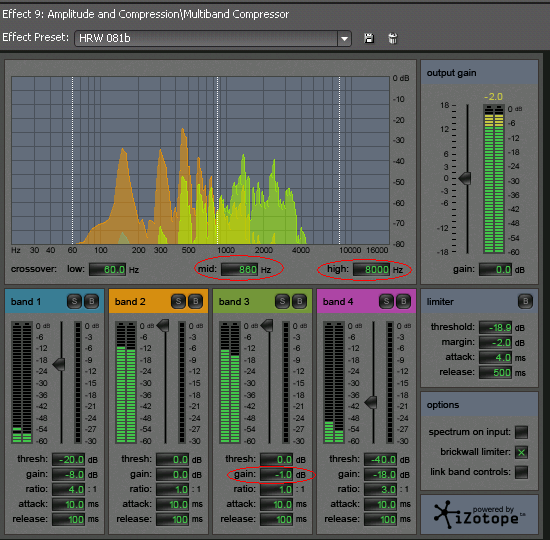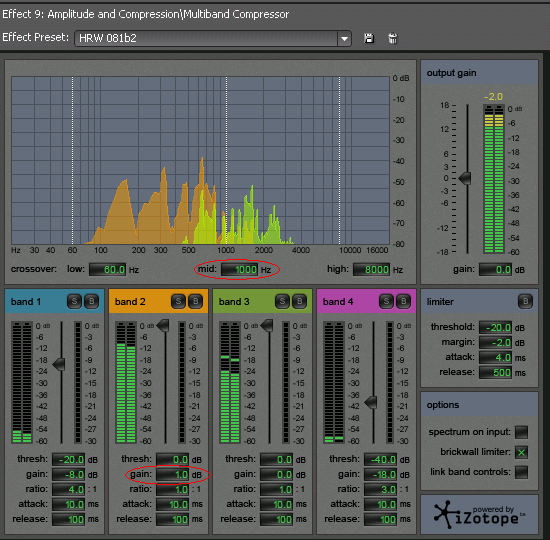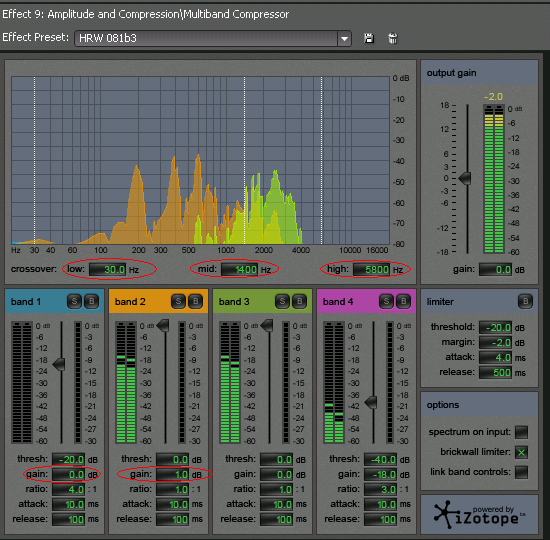 Project Files:
The original media and project files are available upon request.